Top Dog Friendly Accommodation: Holidays with your pooch
DOG TIPS AND TRICKS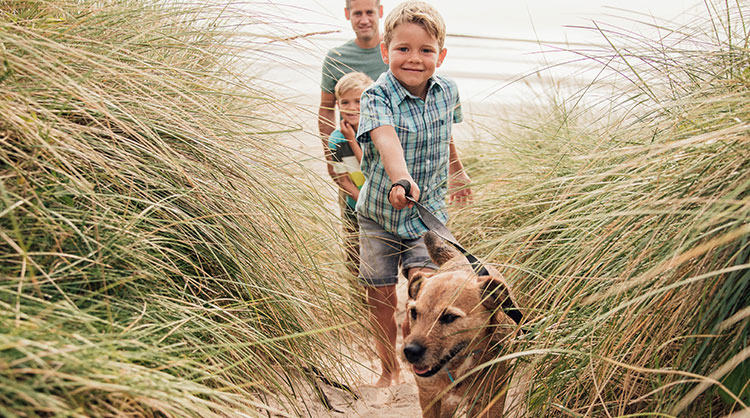 ---
Posted by bravectosouthafrica – 14 December 2018
---
The holiday season is all about family! If you're planning on traveling this holiday, it's all the merrier if your pawed pal can join the adventure! Just remember to stay up to date with your dog's Bravecto® chews, and you're all set for a family getaway, avoiding any unwanted arachnid hitchhikers along the way!
Dog Friendly Accommodation: Barking Beach Cottage, Hermanus
Barking Beach Cottage offers guests and their fur-kids, a home away from home. The self-catering cottage is walking distance from the dog-friendly Hermanus beach and only eight minutes' drive into the town of Hermanus. Enjoy summer days on the beach with your doggo and walk back to Barking Beach Cottage, where you can enjoy stylish accommodation, balanced with beach-house practicality, allowing you to make the most out of your family getaway. For more info, visit.
Dog Friendly Accommodation: Mizpah Farm Retreat, Karkloof, KwaZulu-Natal Midlands
Spend a weekend at Mizpah Farm Retreat, where you can enjoy some much-needed R&R with the entire family. The retreat is situated between two rivers, overlooking the Karkloof mountain range, and is off-the-grid enough to avoid the city hustle and bustle, yet close to many of the Midlands Meander's top attractions. The retreat also offers various activities you can enjoy with your fur-kid, including mountain bike routes, hiking, and waterfalls. For more info, visit.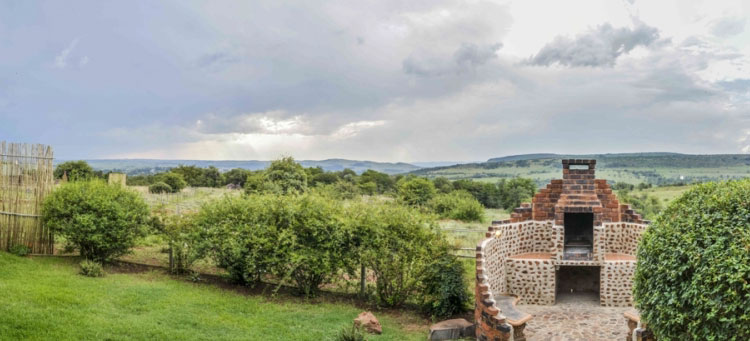 Dog Friendly Accommodation: Stone hill, Magaliesburg, Gauteng
Keen for a new adventure with your pooch? Why not travel to the Stone Hill Estate, set on 75 hectares of indigenous county-side. Stone Hill offers ten self-catering chalets, each equipped with its own private garden – perfect for your doggies to run around in safely and freely. Fill your days at Stone Hill swimming in the on-site pool or exploring the hiking trails with your dog. Alternatively, enjoy the local attractions that Magaliesburg has to offer, including the Cradle of Humankind World Heritage Site, Wild Cave Adventures and a number of great restaurants and eateries. For more info, visit.
Dog Friendly Accommodation: Artemis, Franschhoek
Enjoy the tranquil Winelands of Franschhoek with your pawed pal. Artemis self-catering offers spectacular views, while you enjoy a sunny afternoon walk through the garden and lily ponds with your pooch! Whatever you fancy this holiday, Artemis ensures that both you and your pet return relaxed and refreshed. From braaiing, swimming in a fresh mountain water dam or just soaking up the sun – Artemis is the place to do it. For more info, visit.
Before traveling with your pet make sure they're tick, flea and mite free with Bravecto®! For more tips on traveling with your dog, read our blog article on 'Great Tips for when Travelling with your Dog' here.
Sources:
20 Pet-Friendly Accommodation Spots in South Africa
Top 10 pet-friendly accommodation in SA
Recent posts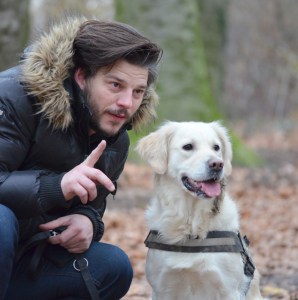 Help! My dog's barking mad! Volume 2
DOG HEALTH
Almost immediately, The Problem presents itself… on your pale cream carpet. Your kids are hysterical. You could pull up your carpet and replace it with tiles. But that's a bit…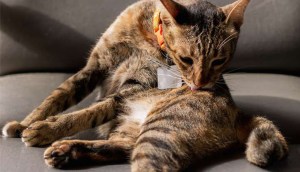 Your Itchy, Scratchy Cat – All About Cat Skin Problem
CATS
Cat Mange/Mites Various species of tiny mites naturally live in the hair follicles at the base of each hair; certain species of these can cause an uncomfortable disease called cat…
Subscribe to our Newsletter
Get to know your furry friend better! Sign up for all things dog- or cat-related.
---