Dog-Friendly Easter Egg Hunt
DOG TIPS AND TRICKS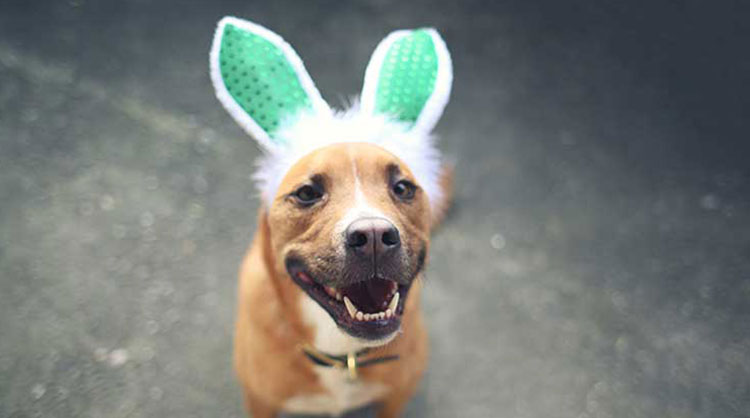 ---
Posted by bravectosouthafrica – 30 March 2018
---
Topics covered in this article:
The do's and don'ts
Separate Hunts
Plastic Eggs
Strong scents
Account for all the eggs
The do's and don'ts
You know your dog's behaviour best. If you think your dog is likely to bite, break and swallow the handcrafted Easter eggs you have neatly displayed on the kitchen counter – pack them away. Fill your hunt with things that work well with your particular dog. Consider using his stuffed animals or familiar treats instead.
Separate Hunts
Although the idea of your entire family, including your dog, joining in on a hunt together – it's not the best idea. Create a different hunt for your dog and another separate hunt for your kids and family. This is the safest way to ensure that your dog doesn't end up getting a mouthful of chocolate eggs, or that your kids spend their Easter finding hidden dog snacks.
When each separate hunt is over account for all the eggs, so you don't get a surprise later on in the day or week. If you have more than one dog, you may also want to consider how they will interact with each other. If you are worried, it's best to separate their hunts as well.
Plastic Eggs
Plastic eggs are a great alternative to chocolate ones. However, don't focus too much on different colours, as your dog only sees shades of yellow and blue and the rest being darker shades of grey. Consider getting eggs that have more pronounced black and white shades, giving them contrast, so they're easier for your dog to spot.
Strong scents
Realistically, your dog is mostly going to rely on his sense of smell during the Easter egg hunt. Treats with a stronger smell will help your dog find the hidden treasures much faster. If you are planning on hiding the treats inside the plastic Easter eggs, it's a good idea to poke a hole in the eggs so your dog can get a better scent of where they are. You can also rub the Easter eggs in some peanut butter or cheese, leaving a secret trail for your dog to venture on.
Account for all the eggs
Know how many eggs you had and count how many eggs your dog has retrieved in the end. This will ensure that no eggs get lost or forgotten, becoming a possible future hazard.
Recent posts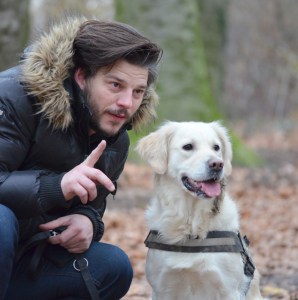 Help! My dog's barking mad! Volume 2
DOG HEALTH
Almost immediately, The Problem presents itself… on your pale cream carpet. Your kids are hysterical. You could pull up your carpet and replace it with tiles. But that's a bit…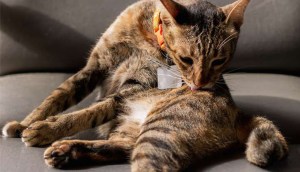 Your Itchy, Scratchy Cat – All About Cat Skin Problem
CATS
Cat Mange/Mites Various species of tiny mites naturally live in the hair follicles at the base of each hair; certain species of these can cause an uncomfortable disease called cat…
Subscribe to our Newsletter
Get to know your furry friend better! Sign up for all things dog- or cat-related.
---