Tips for Getting a New Puppy
PUPPY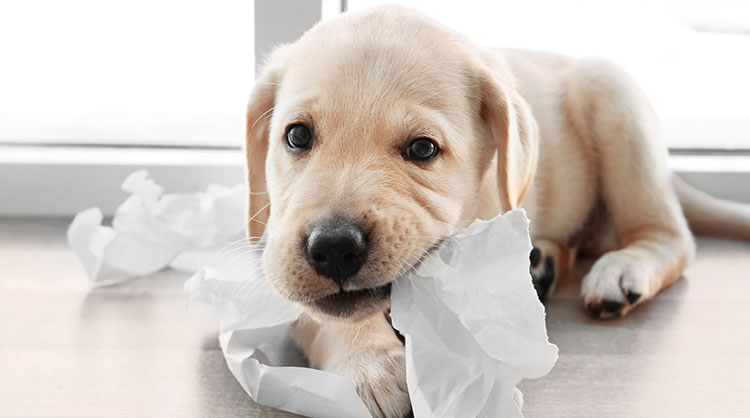 ---
Posted by bravectosouthafrica – 19 January 2019
---
Getting a new puppy requires planning and preparation. While you might consider buying or rescuing a puppy on a whim, you need to know what you're getting yourself into. We agree that puppies are the most adorable, loving creatures; however, it's important to educate yourself about puppy care.
In the beginning stages, it will be difficult to resist your puppy's cuteness, but you will need to train your puppy accordingly if you want to have the best experience with your newest family member.
Make sure that you are prepared for a puppy
Before you think about the happiness your puppy is going to bring you, make sure that you are ready for a dog. Beyond the financial expenses of owning a pet, you need to commit to the responsibility. You need to feed your puppy regularly and keep him or her busy to avoid disruption in your home. It's your duty to train your puppy and guide them into becoming the obedient pet you've always wanted.
Think about the type and size of dog you can have
You will need to consider various factors, for instance, the type of breed you want and whether the breed is suitable for your current environment. You might want a Great Dane, but your lifestyle and living environment can only cater for a Yorkshire Terrier. Depending on the size of your dog and its needs, you can expect to spend more on food and puppy care. Some breeds are happy to fit into a couch potato lifestyle while others need lots of exercise.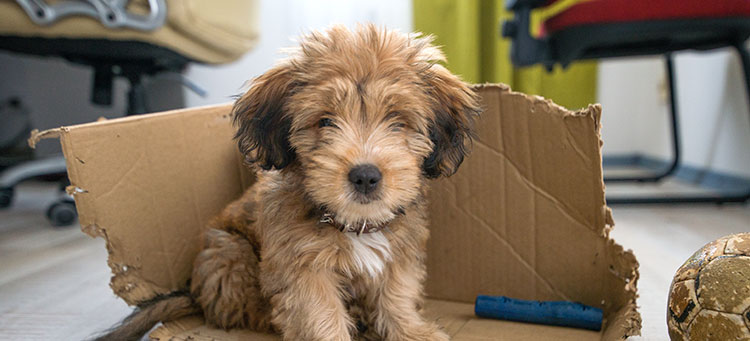 Look at places to find a puppy
You need to know where to go when getting a new puppy. Many people believe in visiting local shelters to find their pooch. And of course, if there is a specific breed you want, you are likely to go straight to the breeder. If you are buying from a breeder, make sure they are a registered breeder and you've seen the puppy's parents before you support them. Don't settle for a dog if it doesn't feel right.
Know how to puppy-proof your home
Raising a puppy means puppy-proofing your home. Put together a puppy checklist to ensure you're taking precautions for the upcoming month. You will experience puppy teething, and therefore you need to keep edible, small goods away. Wrap your furniture and hide your electrical wires. Puppies are incredibly curious and therefore enjoy chewing and biting items around the house.
Visit a vet to receive the best treatment
If you're uncertain about anything to do with puppy care, consult with a vet before getting a new puppy and after. Vets will be able to guide you on the entire process and help you to prepare yourself and your home for a pet. Speak to them about the correct health care regarding deworming, vaccinating your puppy and protecting them against ticks and fleas with Bravecto® from a young age.
If you're interested to learn about socializing your puppy, read this article.
Source
7 Things to Know Before Getting Your First Puppy
Recent posts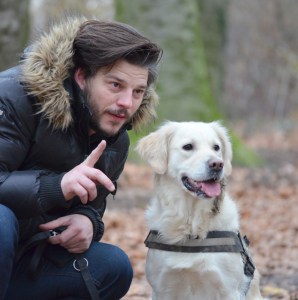 Help! My dog's barking mad! Volume 2
DOG HEALTH
Almost immediately, The Problem presents itself… on your pale cream carpet. Your kids are hysterical. You could pull up your carpet and replace it with tiles. But that's a bit…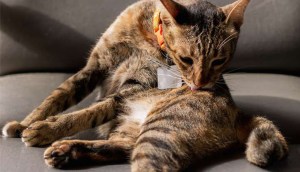 Your Itchy, Scratchy Cat – All About Cat Skin Problem
CATS
Cat Mange/Mites Various species of tiny mites naturally live in the hair follicles at the base of each hair; certain species of these can cause an uncomfortable disease called cat…
Subscribe to our Newsletter
Get to know your furry friend better! Sign up for all things dog- or cat-related.
---