#BravectoCares about Animal Welfare
Bravecto® helped animal welfare organisations through far-reaching #BravectoCares campaign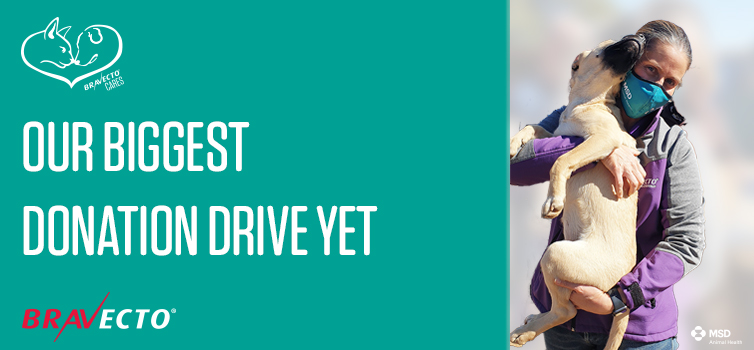 With the impact of the Covid-19 pandemic still being felt across the globe, welfare and non-profit organisations are struggling to meet their outreach objectives with regular donor funding drying up. As a way to ease the burden on South Africa's heroic animal welfare community, Bravecto® stepped in and donated more than R9 million worth of Bravecto® stock, from May to August 2021, through its #BravectoCares campaign.
"The tireless work done by our dedicated animal welfare community has continued, uninterrupted, throughout the pandemic, but with funds critically low across the non-profit sector, the vital provision of flea and tick protection for animals often falls by the wayside," explained Carolyn Chelchinskey, Business Unit Manager for Bravecto®. "The launch of the #BravectoCares campaign allowed us to support the incredible work being done and make a real difference to rescue organisations by alleviating the financial burden, and ensuring these animals are enjoying long-term protection against fleas and ticks."
THE IMPORTANCE OF PEST CONTROL IN SHELTERS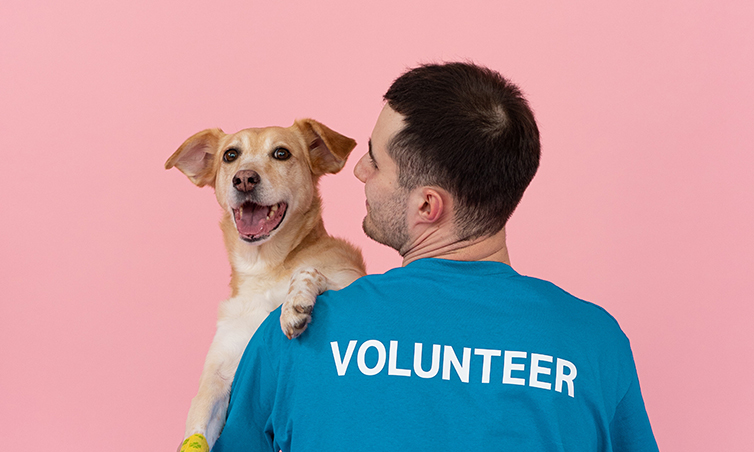 While most recognise and understand animal welfare's need for basic care items such as food, medical equipment and shelter/warmth, tick and flea protection are just as important. If left unchecked, a single-animal problem can quickly spread to a shelter-wide infestation.
These infestations are extremely difficult to eradicate as ticks and fleas are not just found on the animals but in their environments too. This means that the risk of re-infestation is high even if the animals are then treated with a monthly pest-protection product. Why? Because a product that lasts 1 month only, does not break the lifecycle of ticks and fleas. New emerging parasites hatch after the 4-week period and re-infest the animals.
You may also not have considered that ticks and fleas are far more of a problem than simple discomfort for the animals. Many pest species can carry pathogens that cause disease, adding yet another worry for shelter staff.
If an infestation occurs, bedding, kennels and areas surrounding runs can house pests at various life stages that will continue to hatch for months causing a long-term struggle for the shelter concerned.
For non-profits that offer community support, funds are often focused on vaccination and sterilisation as this is where the most serious over-breeding and disease outbreak problems occur. There are little to no initiatives that focus on pest control which, again, can prevent not just an itchy-scratchy pet, but the spread of potentially dangerous pathogens.
BRAVECTO® BREAKS THE CYCLE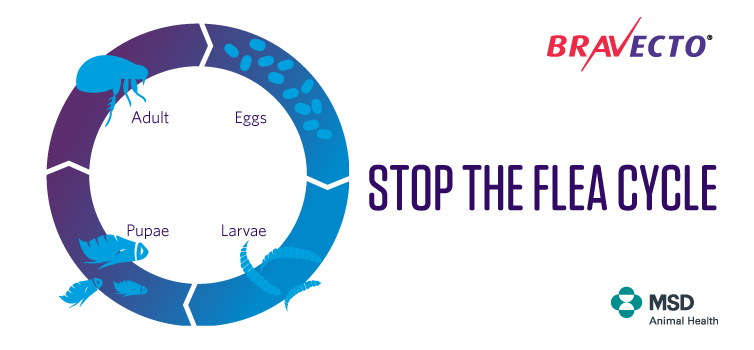 Bravecto® Chew protects dogs for 12 weeks against ticks, fleas and mites while Bravecto® Spot-On for Dogs provides effective protection of four months' against ticks, and six months' against fleas. Bravecto® Spot-On for Cats protects against ticks, fleas and ear mites for three months and Bravecto® Plus protects cats for 3 months against ticks, fleas and heartworm and it treats worms and ear mites. It's a convenient and affordable method for treating parasites, providing this extended protection through just a single dose.
Did you know it can take up to 10 weeks for a flea egg to develop into an adult? Monthly products will not stop the life cycle with one dose as they are only effective for 4 weeks. After 4 weeks, new fleas continue to hatch.
Bravecto® stops the life cycle in one dose and kills fleas before they can produce fertile eggs.
The #BravectoCares campaign included donations of Bravecto® Spot-On for Dogs and Bravecto® Spot-On for Cats to prevent tick, flea and mite infestations of shelter dogs and cats, and helped our disadvantaged communities to protect their pets too.
R9 MILLION IN PRODUCT WAS DONATED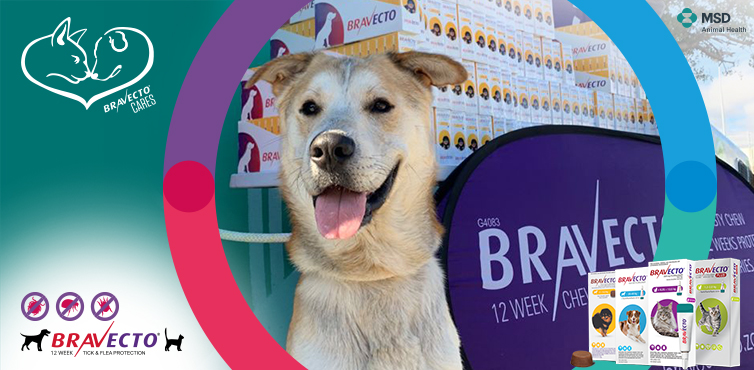 The four-month #BravectoCares campaign sponsored Bravecto® Spot-On to 13 pre-selected and public-nominated animal welfare organisations. Regarding the pre-selected welfares, Dr Chelchinskey had the following to say, "Bravecto® has a long association with these incredible organisations, all of whom are dedicated to the care of South Africa's most vulnerable animals. We encouraged communities from all across the country to nominate a local animal welfare organisation that is not only making a difference to the lives of animals, but could also use some support!"
Communities were also encouraged to nominate and vote for worthy organisations through the 'Bravecto South Africa' Facebook page. The call for nominations saw a phenomenal response with more than 13,000 nominations received, proving that pest-protection is a real and essential need for animal welfare organisations.
OVER 27 000 TREATMENTS (VALUED AT OVER R9 MILLION) DONATED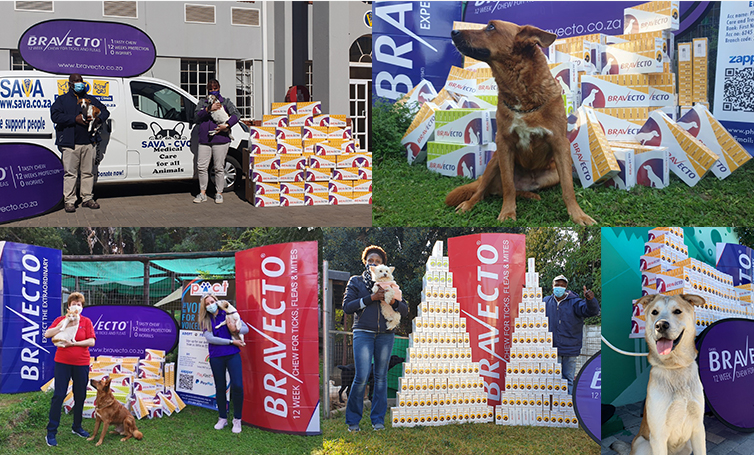 The following organisations have reaped the benefits of this ground-breaking campaign:
The People's Dispensary for Sick Animals (PDSA) – 1378 doses
Animal Anti-Cruelty League (AACL) – 1378 doses
South African Veterinary Association Community Veterinary Clinics (SAVA CVC) – 1378 doses
Transkei Animal Welfare Initiative (TAWI) – 1050 doses
Animal Welfare Society of South Africa (AWS of SA) – 1380 doses
P.A.C.T. – Phoenix Animal Care and Treatment – 2000 doses
The Society of Animals in Distress – 1100 doses
Animal Allies – 1800 doses
SARAC (Soweto Animal Rescue and Advisory Centre) – 1700 doses
Rescue is Life – 1700 doses
Grace Animal Sanctuary – 1700 doses
Sandy's Eden – Animal Rescue Worcester – 1700 doses
Durban & Coast SPCA – 1700 doses
And many more…
OUR GIVERS GOT GIVING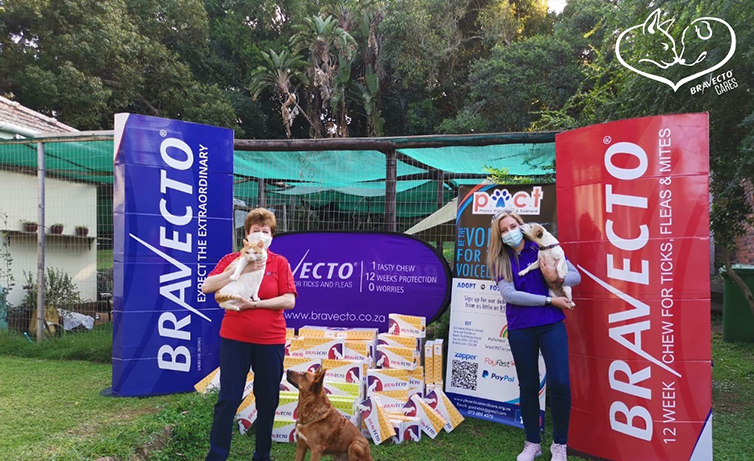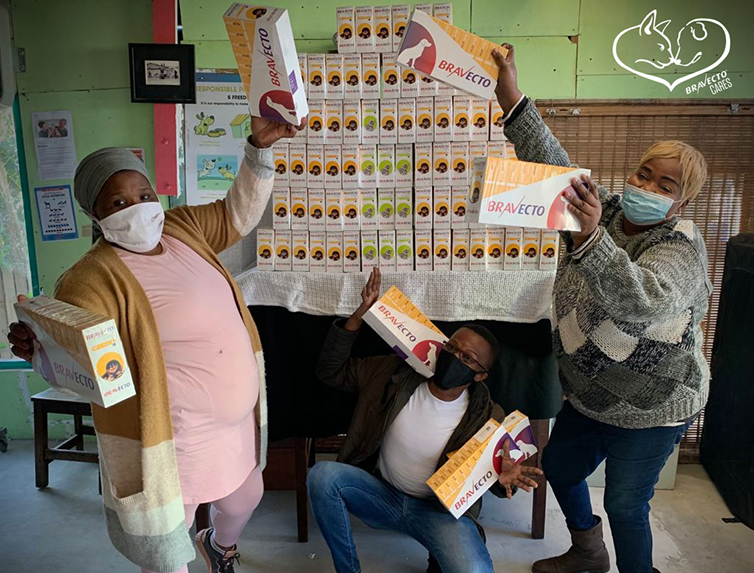 The #BravectoCares campaign featured an additional "pay-it-forward" story that shows the power of giving. Upon nomination, Mdzananda Animal Clinic offered to share their donation with their co-nominee, Phoenix Animal Care & Treatment (PACT) if they won the public vote. PACT received just a handful more votes than Mdzananda and returned the offered kindness by matching their offer to share the treatments.
PACT got 1150 doses and gifted 850 doses to Mdzananda!
The campaign ran until August 2021, but Bravecto® South Africa will continue to support deserving shelters as we look forward to the next #BravectoCares donation drive.
For more information about #BravectoCares or the Bravecto® range, visit www.bravecto.co.za or @Bravecto.SouthAfrica on Facebook.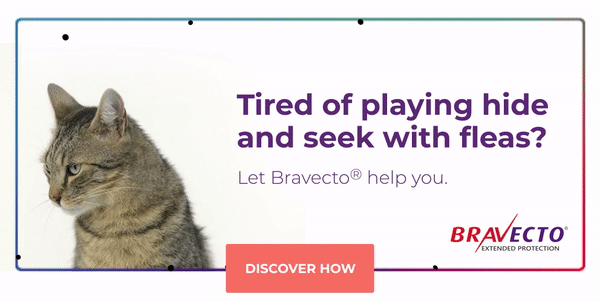 Recent posts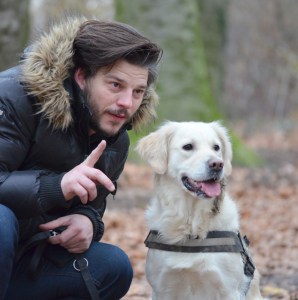 Help! My dog's barking mad! Volume 2
DOG HEALTH
Almost immediately, The Problem presents itself… on your pale cream carpet. Your kids are hysterical. You could pull up your carpet and replace it with tiles. But that's a bit…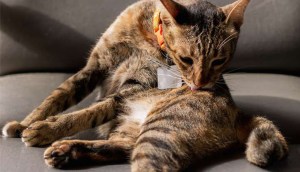 Your Itchy, Scratchy Cat – All About Cat Skin Problem
CATS
Cat Mange/Mites Various species of tiny mites naturally live in the hair follicles at the base of each hair; certain species of these can cause an uncomfortable disease called cat…
Subscribe to our Newsletter
Get to know your furry friend better! Sign up for all things dog- or cat-related.
---